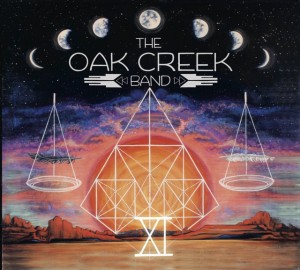 After sifting through piles of CDs searching for talent, I found some real hidden gold. In no particular order, here are the 10 best rock artists you probably haven't heard:
1. Mark Andrew 
If you haven't heard "Ooh Eeh," you are in for quite a treat. Like a soulful Jack Johnson, Mark Andrew's smooth guitar and vocals will have you re-laxed.
2. The Orwells
Check out "Who Needs You" below. This is the real evolution of rock and roll, with a message that may never get play from the likes of Clear Channel.
3. Brent Amaker and The Rodeo
The heir to Johnny Cash and soulful folk music, Brent Amaker and the Rodeo's music is something straight out of a Quentin Tarantino film. 
4. Luke Dowler
On "Hold Up The Sky" and a few other tracks, Luke Dowler sounds like the very best version of John Mayer's stripped down blues-rock. On other tracks like "Halfway," Dowler goes for a more electronic sound, like a gritty Passion Pit with a purpose.
5. The Mantles
The spiritual children of Sonic Youth, The Mantles lay down a riff that says everything is okay.
6. Parker Smith and the Bandwidth
The new wave of indie folk rock has culminated in Parker Smith and the Bandwidth. Check out "Snow in June" and kick back in your rocking chair.
7. The Oak Creek Band
"Pixelated" is an absolutely phenomenal song from this soulful indie folk rock band, click the Vimeo link below to hear it.
8. Bushwood
You want funky reggae rock a la Slightly Stoopid? Bushwood's album Tidal Wave is what you crave, with hits like "I Can Only Wonder" and "Hold On."
9. Little Comets
"A Little Opus" is just one of the many tracks off Life Is Elsewhere that deserve to be played on repeat.
10. The Computers
Like a renovated early Sixties power pop rock song, "C.R.U.E.L." lives up to its name, creating a deep need in the listener for more songs like it, with few tracks able to live up to the challenge. If you find anything that sounds like this song, email me. Please.
Bonus Round!
A couple songs I had to give some recognition:
–"Bowtie" by The Lower 48
– "Take Cover" by Chester Bay is a perfect cover of a Sublime With Rome song, only its an original Chester Bay track.
– Double bonus! Grantland recently posted their 10 great under the radar albums from 2015, it's chock full of goodies.
Finally, here is a link to some artists you should know by now, as myself and countless others have sung their praises 'round the net.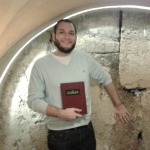 Andrew Meyer writes and speaks about politics, music, sports, spiritual wisdom and more, and is internationally known for questioning U.S. Presidential candidate John Kerry and coining the phrase "Don't Tase Me Bro!" Follow him at @AndrewMeyer on Tsu and on twitter @theandrewmeyer.